399

Plays

Our Love Comes Back

James Blake
James Blake: "Our Love Comes Back"
James Blake may look like a gaunt, pale Brit, but don't let that fool you—he's a chameleon. Following up an album as breathtaking as Blake's 2011 self-titled debut seemed like an inherent impossibility. But the gorgeousness of Blake's newest LP, Overgrown, does so much to make his sound, and subsequently his personality, something of an engrossing puzzle.
Never feeling comfortable with just one modus operandi, Blake creates a seldom-faulting collection of tracks whose sound shape-shift from neatly subdued minimalism ("Overgrown," "DLM") to the fringes of avant-garde ("Take A Fall For Me (Feat. RZA), "Voyeur"). But the innumerable flickers of gold are best found in Blake's undervalued lyricism, which like his sonic palate, features a sweeping amount of variation.
On album closer "Our Love Comes Back," he surrenders forlorn disclosures that tremble like children on a cold day: "When I see the pictures of every life in the day they die / It's your image burnt into my mind." It's the want for something that was once warm and amiable that gives Blake such a chilling dexterity for words. "Our Love Comes Back" is only a small sample of the lyrical and musical breadth found on Overgrown—but it's a sample that finds Blake juxtaposing hot and cold, vast and diminutive.
Overgrown is out April 8 via Atlas
James Blake: "Voyeur (Dub)" and "Digital Lion"
Two new tracks from James Blake's forthcoming LP, Overgrown, have been released today. The first one is a gorgeous dub edit of "Voyeur," which is ripped from BBC Radio 1. The second is "Digital Lion," the much anticipated collaboration with Brian Eno. Check 'em out below, and be sure to cop Overgrown, which is out April 8 via Atlas/Republic.
James Blake: "Retrograde"
James Blake: "Retrograde"
UK Producer/Singer James Blake is back with a gorgeous, doleful new track entitled "Retrograde." This comes with the announcement of Blake's forthcoming album, Overgrown, which comes out on April 8. Check it out below:
Download BADBADNOTGOOD's 'BBNG2'
BADBADNOTGOOD are a talented jazz trio that happen to really be into alternative culture. As is the case, their first album featured covers of classic hip-hop songs like Gangstarr's "Mass Appeal" and Slum Village's "Fall In Love". These guys are back with a new collection of covers including some from James Blake's debut LP and BBNG's good friends, Odd Future. Download the new LP here.
D'Angelo's "Left & Right" remixed by James Blake
D'Angelo's Voodoo is somewhat of an under-appreciated commodity. Arguably the OK Computer of modern R&B, Voodoo inspired a number of artists including The Weeknd, The-Dream, and Frank Ocean. So with the announcement of D'Angelo's return this year, James Blake took it upon himself to display his affinity for D'Angelo by remixing the tremendous track "Left & Right", which debuted on a guest DJ spot on BBC 1. The swirling, pitch-altered remix does justice to the original, all the while giving that James Blake feel that we've all come to enjoy. Check it out below:
New track by James Blake: "At Birth"
UPDATE: this cloudcast was recently closed. Check back later, hopefully it'll be up again.
Woozy and lovely, check it out here (via Sterrenplaten):
Stream James Blake's 'Enough Thunder' EP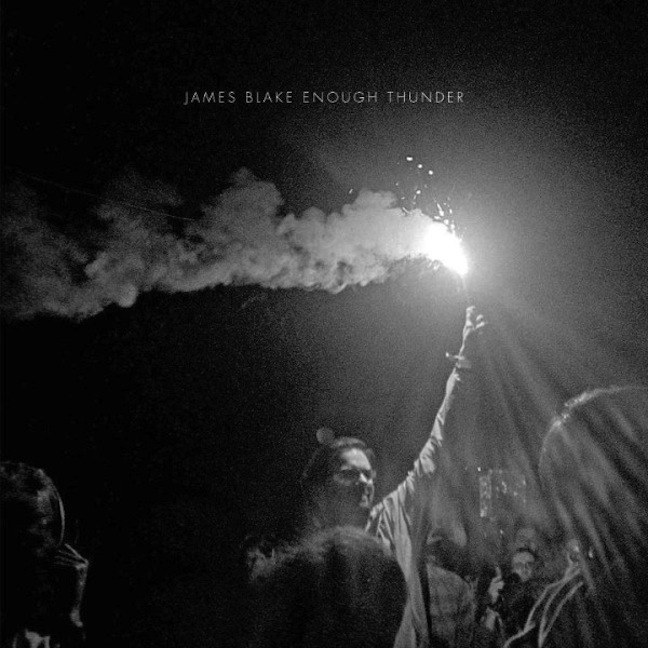 Even though I'm still relishing the beauty of James Blake's self-titled debut album, the prolific electronic producer and crooner is set to drop a brand new EP. Enough Thunder features that woozy, churned electronica of Blake's Klavierwerke, but also contains his trademark, sultry tone. Stream the EP over at ABEANO.
New James Blake track: "Not Long Now"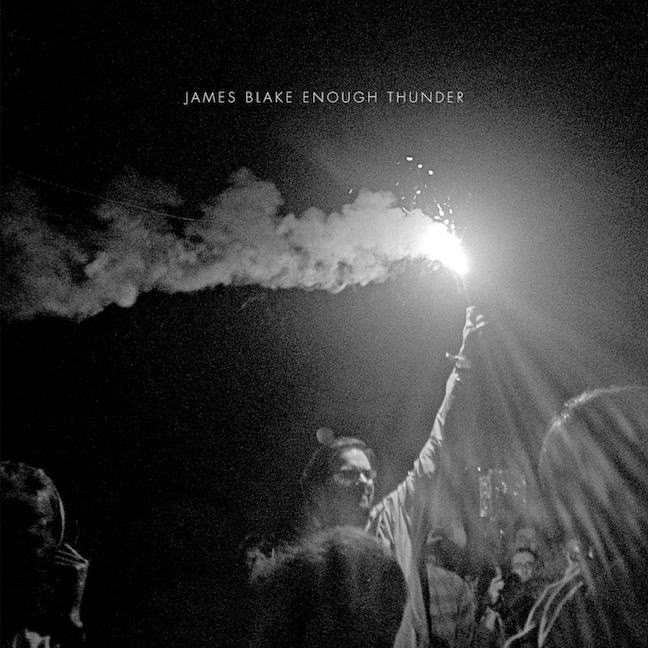 James Blake's new EP, Enough Thunder, is out on October 10 via Atlas, but you can check out a brand new cut from 'the prince of dubstep' below:
New James Blake EP: "Enough Thunder"
On October 10 via Atlas, James Blake will release a EP containing five new tracks including his collaboration with Bon Iver, "Fall Creek Boys Choir".
Right now: James Blake x Bon Iver: "Fall Creek Boys Choir"
As previously mentioned, two of the best crooners in the game, Bon Iver and James Blake, have teamed up on a new track called "Fall Creek Boys Choir". The new cut makes its debut soon on BBC Radio 1. Check it out by clicking here around 7:30 GMT, so, 1:30 p.m. CST, or 2:30 EST.
James Blake x Bon Iver